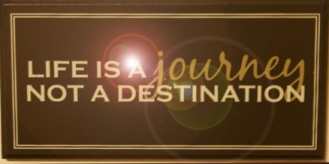 Life & Times
Lisa's 50th Birthday: Celebrating a half century.
Jordana @ 18 Jordana turns 18
Looking Back: Remembering Mary Small.
Jeff's 50th Birthday: Celebrating a half century.
Holiday Memories
Bahamas 2010: Jeff and Lisa head south to the Carribean once again, this time returning to Nassau and Paradise Island after a 21 year absence.
Las Vegas 09: A three day excursion to Las Vegas was no gamble. It was just the ticket!
Aruba 09: Jeff and Lisa are Carribean-bound as they head to Aruba for their first vacation together in a long time.
TO2DC: We came, we saw, but did not conquer. But lots of great memories in Washington, D.C.
Fern Resort: Nine years of summer fun is brought together.
Stratford: As Fern Resort wound down, another holiday getaway was just getting started.
Journalism
AJPA 10: Scottsdale: The annual AJPA conference heads west to Scottsdale, Arizonia.
From Ontario to Saskatchewan: My trip to Saskatchewan and back, 1982-84.
Sci-Fi
Star Trek: These are the voyages...
Star Wars: May the Force be with you!
Photo Gallery
Taking a picture, a photograph is as easy or as complicated as a photographer wishes it to be. You look through the viewfinder of your camera and snap...a picture, a memory is created.



Powered by WebRing®.